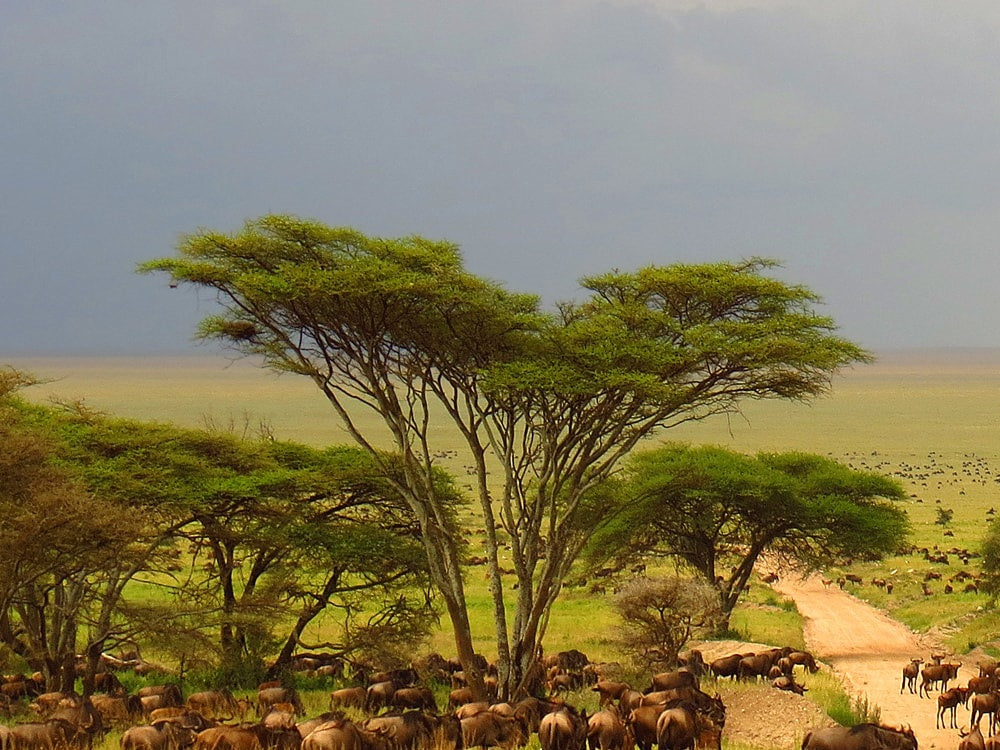 Making My Way To An African Park With GOSKY Monoculars
Being a father has been an amazing journey for me. Ranging from changing diapers to seeing my babies say their first words and helping them learn to walk and swim, it's been an incredible journey and I wouldn't trade it for the world. However, being an avid traveler, I had to take a pause in my traveling times because the kids needed attention, care, and love, so I stayed back. Honestly, raising kids has been hard and I have been craving to visit a new place.
Long story short, my kids grew up into the most amazing people I have ever known (okay, I might be a bit biased but they are truly amazing human beings!). Now, being the nice kids that they are, they bought me some monoculars on Father's Day. Truth be told, I was a bit disappointed because who would get their dad a pair of monoculars? Well, I stand corrected because they were kind enough to gift me a return ticket to Africa, so I can visit the Kruger National Park that I have been planning on for years.
All in all, I packed my bag, put in the new GoSky monoculars that they got me, and headed to South Africa (boy, was I craving this holiday for years or what?).
It was a long journey but worth the wait. I reached Kruger National Park just in time for the opening time and found myself a nice private lodge to rest a bit. For the longest time, I have been reading about Kruger National Park, its history, the vast landscapes, and the mesmerizing wildlife that's meant to be explored and I couldn't be happier that I was there.
After resting for a bit, I packed my backpack and took the monoculars in my hand to explore the park and the wildlife it has to offer. I took part in the safari tour because I wanted someone to help me see the beauty of the park and that was the perfect decision. We got into the jeeps and that's when the real fun started. I took out the monoculars and was stunned by the durability and compactness (yes, I didn't check it before). It fit right into my palm and the lightweight design made sure that I was comfortable.
Since the kit had a universal phone adapter, it was incredibly easy to connect it with the smartphone, even for a person who has a hard time opening apps on his touch phone – nope, I am not very tech-savvy dad. GoSky monocular is my favorite for visibility and stealth, as I could use it without any hassle. Kruger National Park is pretty huge and to see the Big Five, you really need the right vision equipment unless you are lucky enough to see them passing by.
Also, if you don't know what the Big Five is, it's the buffaloes, elephants, lions, leopards, and rhinos; these animals are in abundance in the park but the variety is something you've never seen before. While we were driving around in the jeep, the driver said, "look, there's the biggest rhino of this park," and I couldn't see it (no, the driver wasn't lying – it was my weak vision). So, that's when I first used the monocular, and oh boy, was I stunned.
To begin with, the rhino was beautiful and the monocular let me see 12X closer without compromising on the brightness and clarity of the image. This is because GoSky has added a 55mm objective lens in the monocular that helped me witness the enormity of the rhino. In addition, it has been integrated with the HD extra-low dispersion glass, high-end FMC lens coating, and dielectric phrase BAK4 prism that promises a sharp and clean view – truth be told, the monocular really helped me enjoy the nature and wildlife.
The biggest highlight of the trip was checking out the six major rivers – yes, they are all in Kruger National Park. These rivers stretch across the landscapes and wilderness of the park. Since we went to these water bodies, I was a bit skeptical about monoculars getting damaged by splashing water, but to my surprise, there was nothing to be worried about. This is because the monoculars have argon purging that not only promises fog protection but also has a waterproof design, so I could devour the water bodies with ease.
Also, I forgot to mention that some of my trip fellows borrowed it for seeing the animals and they all sang praises (I am sure they have placed an order by now, given how much they loved its clarity). If you ask me, the best feature of these monoculars is the long eye relief and twist-up eye cake that promises better visibility without the sidelight interfering with the view – it is truly a competitive feature and I, for sure, loved it. To sum it up, my trip to Kruger National Park was the break I truly needed after years of hard work. In addition, the park was stunning and the GoSky monocular really helped me visualize and witness the appalling beauty the park had to offer!